Creating Award-Winning Smiles for Decades
It's been an honor and privilege to practice orthodontics in our Issaquah and Sammamish communities since 1991.
About Dr. Christian Manley
I've been blessed to work with many amazing patients and families. The people I've worked with form this area are some of the best in the world.
I love seeing the positive impact orthodontics have on my patients' lives. There are so many lifelong benefits that come with orthodontic treatment like beautiful smiles, but also improved teeth fit and function.
It's also becoming more evident and important is our role in improving airway function and helping to prevent future airway problems like obstructive sleep apnea.
It is very fulfilling to know that I am creating smiles for my patients that they will use, not only at the most important events in their lives, but also every single day.
They become much more confident in their socializing and interaction with those around them. It has been my joy to watch smiles develop that are not only healthier but also more beautiful.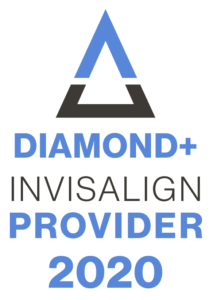 Education & Experience
Dr. Manley completed his pre-dental education at Walla Walla University. He received his Doctor of Dental Surgery, Bachelor of Science in Human Biology, and Master's degree in Orthodontics at Loma Linda University.
As the field of orthodontics continues to change and evolve with exciting technology, the team at Christian Manley Orthodontics looks forward to continuing education opportunities. We attend meetings at least once a year to learn how to make your braces and Invisalign treatments better and more comfortable.
Professional Memberships
To support his continuing education, Dr. Manley is an active member of the following organizations:
American Dental Association
Northwest Orthodontic Study Club
Pacific Coast Society of Orthodontics
Puget Sound Orthodontics Study Club
Washington State Dental Association
Dr. Manley was honored to receive the 2016 Readers' Choice award. The community voted Dr. Manley as their #1 favorite orthodontist on the Eastside in Issaquah, WA, and Sammamish, WA.
Outside of the Office
I grew up on Orcas Island, Washington. I enjoyed the time I spent in Southern California, but I always planned on moving back to the Pacific Northwest to raise my family and enjoy life.
My wife Brenda and I have been married since 1987, and we've loved raising our children, Ellie, Brooke, and Christian. In addition to family time, I also enjoy cycling, kayaking, golfing, snow skiing, traveling and reading.